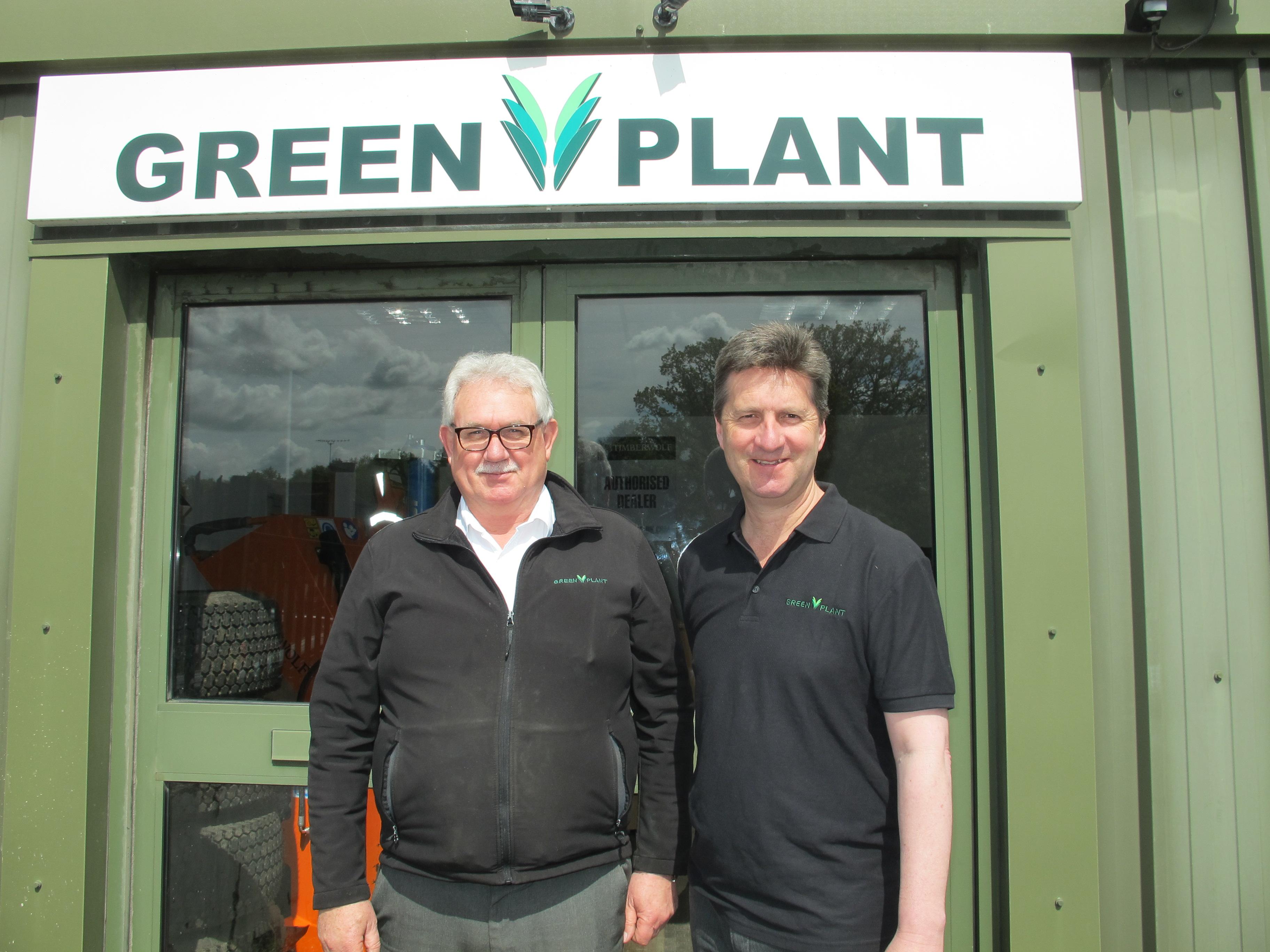 Content Count

84

Joined

Last visited
Recent Profile Visitors
The recent visitors block is disabled and is not being shown to other users.
I was hoping to use the power of this forum to identify the bigger , older Timberwolf wood chippers / shredders that are out there being used. I have recently had to procure for a customer some important parts for a 2006 built TW75/230 model. The items were no longer supported as 'off the shelf' parts at Timberwolf. If more people come forward to say that they also have a 75/230 then Timberwolf may decide to order more than just the single items I have coming. So come on people, who has a 300 , 250 , S426 etc ? help me please to build up a numbers graph of machines in use. you do not need to supply your company name as this is not an attempt to identify customers for a sales drive. honestly. Gareth of Green Plant.

Hi Steveeasy, give us a call at Green Plant UK on 01483 235111. we have qualified Timberwolf technicians who will help you, and we are the UKs No1 Timberwolf parts supplier if you require anything. I can also put you in touch with someone nearer to you if you need hands on help. Gareth of Green Plant.

Green Plant UK have stock of some replacement motors. 01483 235111.

Jake. give me a call on 01483 235111 I will try and help. Gareth of Green Plant UK. The No.1 Timberwolf parts supplier.

If you need any help give us a call at Green Plant UK, the No.1 Timberwolf parts supplier. on 01483 235111, our technicians will answer any questions you have and I can help you with the parts. I will need to know the age of the machine as they have changed in more recent years .also the fans are only supplied in a set of 2 (a balanced pair) . Gareth of Green Plant.

I have recently been given a warning about Electric cars, the weight of an electric car is silly for the size of the car we are used to. Brakes, wheels and tyres are going to be punished and then highly expensive to replace. can anyone confirm this ?

Hi John. as I have commented on a personal email to you I will gladly send the replacement bolts to you and we are doing an investigation into the remaining stock from that batch for any unusual items in it . I apologise on behalf of Timberwolf and will be forwarding your remarks on to them. Gareth of Green Plant UK

hi , openspaceman. I am in communication with John to resolve the bolt issue. The anvil to a dealership advice will be based on the support that a fully qualified Timberwolf technician could also look over any machine for any other potential problems with it. I don't think its a declaration that it cannot be done by anyone other than a dealership it is just a recommendation. There are many very competent folk out there that are highly capable of this job and we are very grateful to have them as our valued customers. Gareth of Green Plant UK.

Hi John, I think you got the bolts from us at Green Plant UK via our web shop. If you have had any issue with the bolts I will gladly replace them for you. We source them only from Timberwolf themselves due to the importance of such an item, so if there is an issue Timberwolf will want to do an urgent quality test on them. Please return your problem bolts to us and I will put a claim in on your behalf to Timberwolf. Gareth of Green Plant UK 01483 235111

sorry no. £245 all in. delivered.

I think it is worth mentioning here, with my Timberwolf dealership hat on , that winches on a Timberwolf were intended for recovery purposes only. so you may have to be wary when fitting a Timberwolf bracket and what you are using it for. Gareth of Green Plant UK.

Green Plant UK based in Guildford have stock of the teeth and the diamond discs. call 01483 235111

yes well done to Liverpool and their supporters. I thought the season should have been void as well. it is the peoples sport and if no one can play like the junior leagues at grass root level to my local team Tranmere (only 2 divisions lower) relegated on a 0.04 of a point and then having to lay off 15 members of staff there is an inbalance somewhere. top end football as a collective should be ashamed. did I say well done Liverpool ?

sorry about the delay in getting back to you . very busy days at the moment. Dia = 280mm ; Hole = 45mm ; Thickness = 10mm and we do not have any used ones. Rayco genuine at £82.62 exc.vat. Part number 10371 - Gareth of Green Plant.