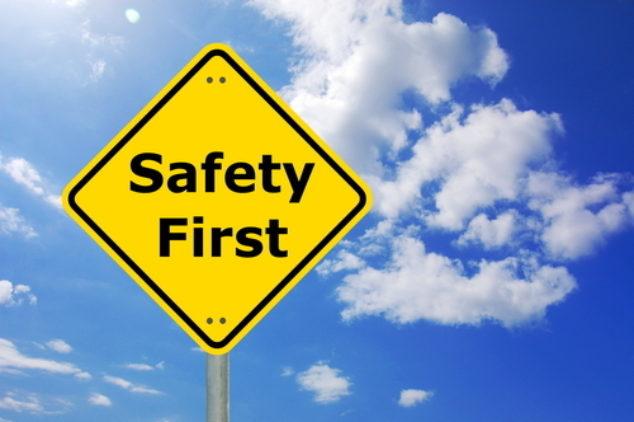 By Simon Richmond
The tragic deaths of arborists have recently been in our minds. Paul Kirkley's article brings everything into sharp definition and we owe it to him, to the memory of Alex and Greg, and of course to all arborists, to take this opportunity to scrutinise possible causes of these accidents and of course to do all we can to prevent any more.
In response to the coroner's 'Prevention of Future Deaths' report and request for a response from the Arboricultural Association, we met with the Health and Safety Executive (HSE) and chainsaw manufacturers to consider the overall issues. Paul Kirkley's analysis of how his son's accident occurred and the causal factors around the issue of kickback in top-handled saws led us to realise that, while we may have our own opinions and assumptions about what our members and others in the industry may think, we had no evidence of this.
So, we issued a Health and Safety Survey which was widely distributed to all AA members and many others who are not currently members.
We were overwhelmed by the response to this – over 500 people replied.
We asked about perceptions of safe working practice, hazards and risk, and the potential root causes of chainsaw injuries; we also asked whether physical, mechanical guarding of the chainsaw tip was seen as a useful control.
The largest group of respondents were practising arborists who use top-handled chainsaws daily. When asked about the different types of accident that were most likely, the answers were well spread across the range; however, when asked what the root cause of such accidents would be, less than 5% thought kick back would be responsible, with nearly 24% citing one-handed chainsaw use and nearly 60% identifying poor work positioning.
'Time pressures' and 'fatigue/loss of concentration' were considered to be the most likely contributory factors with 'industry/workplace culture (bravado)' following close behind. 72% of respondents felt that the current training and certification options for climbing arborists were adequate (28% did not). Most said that they did not experience kickback regularly.
There were over 300 written comments (which space does not allow me to reproduce here) to offer opinions about our industry culture, training, causal issues and improvements to chainsaw design and/or use.
When asked about technological improvements to top-handled chainsaws, the most common proposals were:
improved bar/chain combinations (carving bars/safety chain)

safety sensor/control to prevent onehanded operation
However, a large proportion of comments suggested that 'it is not the saw that is the problem – they're already well designed'.
Just over half of the respondents had heard about chainsaw bar 'tip guards' and around 65% felt that their use would compromise working practice when using the saw for compound cuts (e.g. when section felling).
Finally, we asked 'Would you feel safer knowing that the saw could not kick back?' 55% answered 'No'.
The results of the survey were presented to Paul Kirkley at AA's offi ces on 3 April, and he agreed to write an article for the magazine, as published on the previous pages.
We also sent the results to the HSE and these were presented to the HSE's Arboriculture and Forestry Advisory Group (AFAG) committee on 16 May.
The issues raised by these accidents were discussed by the broad range of expertise that is represented on the AFAG committee. There was universal appreciation of the extensive research that Mr Kirkley had contributed and each of his recommendations was considered. After a comprehensive discussion, it was agreed that the proposal for fi tting bar tip guards to top-handled saws was unlikely to be a practical solution. The suggestion, from his response to HSE, that some form of PPE for the operator's neck area could be made available was also discussed at length. The committee doubted the practicality of this, either of it technically being able to perform to normal chainsaw protection standards, or being a sustainable solution from an operator comfort perspective. However, STIHL has offered the services of its technical research team in Germany to carry out a desk-based review, to investigate if such a PPE garment is feasible.
All agreed that we need to improve the provision of emergency planning and first aid for all aerial operations. While this would not have saved Alexander Kirkley's life, as his injury was so traumatic, there are many circumstances where a properly planned and effi ciently executed rescue and fi rst aid provision will make the difference between life and death.
The conclusions of the group were that the technical advancement of saws for use in the tree has progressed rapidly over the last few years and no doubt will continue to do so; the use of better bar/chain combinations to reduce kick back should be encouraged. However, it was generally agreed that the most important contribution to improved safe working was around behavioural and management issues, including better consolidation of experience under supervision and improved work planning, taking time to secure the correct, safe work position for every cut using both hands on the saw, and maintaining communication with others on site. Contrary to some rumours, there was comprehensive agreement that the top-handled chainsaw is an essential tool for aerial tree work and there is no proposal to restrict or ban its use.
The chair of AFAG is now due to write to Mr Kirkley to inform him of the committtee's conclusions, and to the coroner who had raised the 'Prevention of Future Deaths' report.
---
Report Article