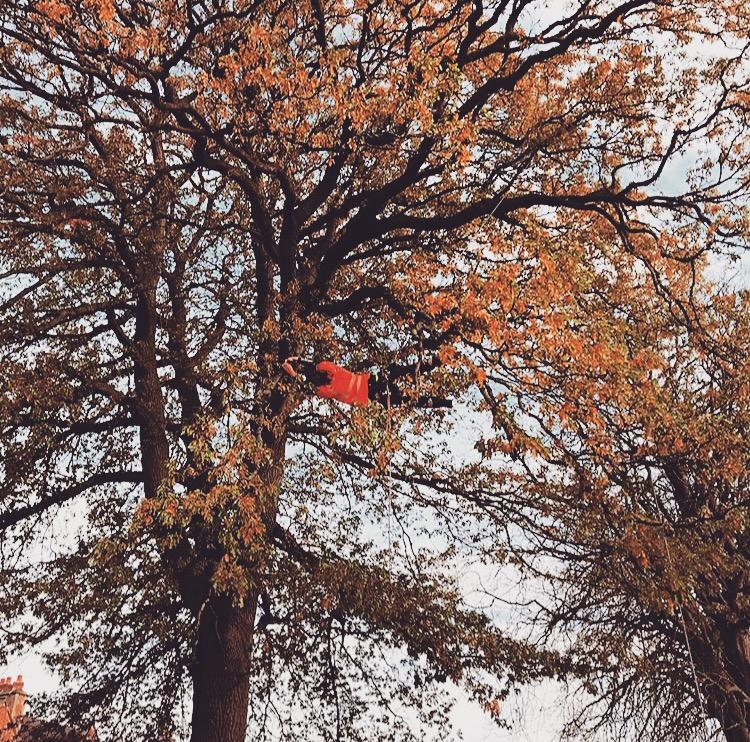 Posts

174

Joined

Last visited
Treetom15's Achievements
Community Regular (8/14)
Rare

Rare
Recent Badges
Almost looks like a belay device with the release handle on the back. Made by Stein I would assume?

How dare anyone suggest that brexit may have been a bad idea 🙃

I would argue the care system does more harm than good. Surely the best way to break the cycle is to educate and offer opportunities to those effected, not punish their children who only know the lifestyle they've been raised in? Look at our prison system-punishment often does nothing to deter people from poor actions, education & rehabilitation however does

I really don't understand why people are against the free school meals…… I appreciate that some of the parents and their benefit claims are "questionable" but that does not mean their child should suffer? At the end of the day it means a hungry child gets fed. Take any politics, "parents should know better" out of the equation, it is literally that simple. And punishing a child because their parents don't/can't provide for them is very cruel.

In reference to that, I have been told that both ends of you climbing lines must be able to reach the floor, so your lanyard wouldn't be appropriate?

@AA Teccie (Paul) Thanks for being so open and replying to everyone👍 Do you think that the AA will ever be open to a re working of the 2 rope working method, and in doing so this would help towards making it non compulsory (at least in the eyes of the HSE)? It just seems to be so widely disregarded, surely it would be good to have a middle ground that the majority of staff would actually stick to?

I have just finished working for a fairly large firm, AA approved etc. Not a single member of staff used 2 ropes, and this isn't to knock any of them but it simply wasn't practical. Especially when the majority of the work is crown lifts, small/medium section fells…. Personally, I have used 2 ropes whilst climbing but probably less than 10 times in my whole time climbing-as someone above said only when you're traversing from an anchor point into an adjacent tree, or on a very long limb walk. I don't understand why it isn't just a recommendation, rather than insisted on, as surely the AA know 90% of contractors don't use it or enforce it? Also regarding the AA, I've always been confused as to how a company can be arb approved when they only audit 1 team on 1 day? I know there must be more to it, but some of the worst working practice I've seen is from approved contractors……

I never said don't/shouldn't do. I just find it odd that he feels the need to make videos that are purely pro-1 handing, we all do it from time to time but no need to make such a big deal from it?

Depends. The guy is clearly brave/experienced etc and some stuff is very skilled-however some is pretty questionable (a lot of 1 handing etc). The only person worth watching for learning IMO is Reg.

Honestly, 99% of American arb videos are worth avoiding. The fact he's used a "bucket truck" for a tree like that says a lot in itself

I know a few people who used to used to use a system like this (with a ZZ before the chicane came out) personally it looks like you'll have to tend the wrench every time you stop ascending away from your hitch/zz etc. For not a lot of money this looks like a good option- Simarghu Double Leg Tether - Honey Brothers HONEYBROS.COM Simarghu Double Leg Tether from Honey Brothers. The largest equipment specialist in the tree care industry. I don't think it'll put you in massive amounts of danger, but for the sake of a few quid it would be a much smoother setup with something like the above

Would the Yale Blaze work well with a ZZ/chicane? I know it's smaller than the recommended size for them but just wondering if anyone had any experience using them on it

I'm in this position now with exactly the same 2 ropes mate-what conclusion did you come to?

Quick update- spoke to the local councils tree dept this morning, turns out the customers house is NOT in a conservation area, so happy days. All hassle saved by a 5 minute call

Oddly enough, he was absolutely fine…which makes me wonder why he was so adamant about ignoring it in the first place. I think perhaps as I've offered to do the legwork he's happy with that, either way he'll he getting the bill for it!