We are pleased to announce the official launch of the Sawmillers Directory and we have a special offer for anyone taking out a listing within the first 2 weeks of its launch. Our regular price is £36 for 12 months but for anyone signing up before June 14th you will get 18 months for the price of 12, that works out at just £1.66 per month!
The need for a sawmill directory was originally discussed right here on the Arbtalk forum. We have embraced the idea and developed a fully functioning directory of sawmills covering the UK and Ireland. We hope to make it easier than ever for customers to find a sawmill business, either static or mobile, to mill their timber into a useable product. 
Ideal for chainsaw mills
Do you have a chainsaw mill and want to find more work? Perhaps you are struggling to get ahead of your more established competitors on google?
Sawmillers listings help you target customers with specific needs, such as a chainsaw mill needed for milling timber in an enclosed garden.
So why not take advantage of this special offer and list your business now. Simply click on the add listing button at https://sawmillers.co.uk 
See some of our existing sawmill business listings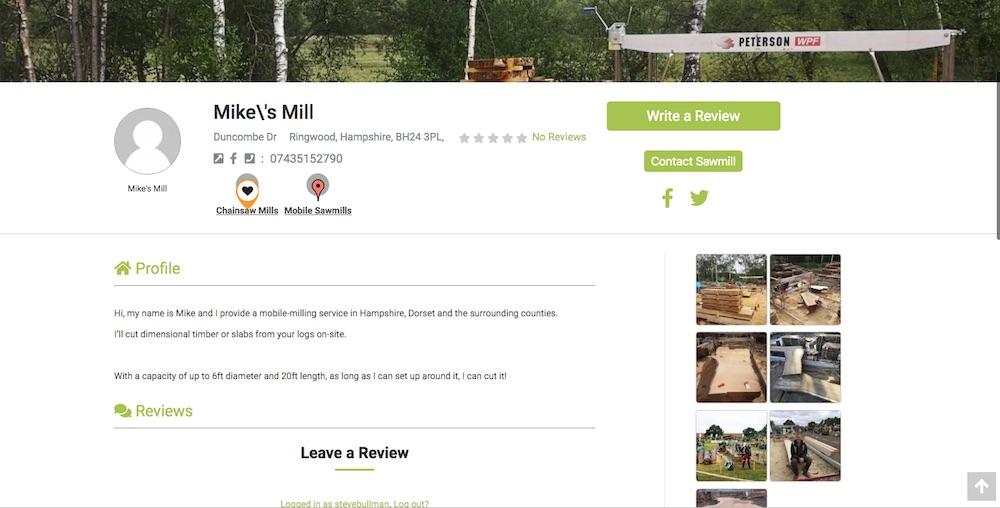 ---
Report Record