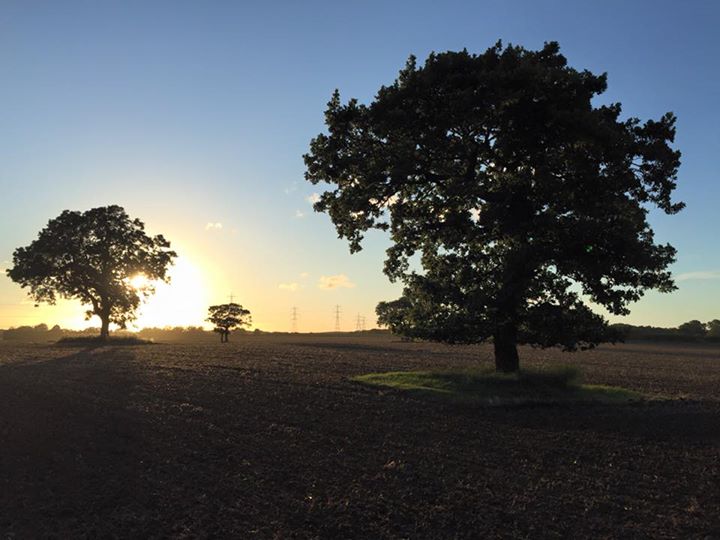 Content Count

615

Joined

Last visited
Recent Profile Visitors
The recent visitors block is disabled and is not being shown to other users.
Just tip as much on the floor as you can loose, as deep as you can and once the top logs are dry the rest is. You don't want to be doing it in IBCs. You can dry logs on a floor kicking out that heat in 7 days. Some floors more designed towards drying chip at lower temperatures can take 3 weeks or more. The one I've used that dried them in 7 days was with a 1000kw chip boiler powering a Lauber Lenz 650 unit. Serious heat energy and fan power. Those logs were sopping wet Ash and they were as dry as can be after 7 days. We use 40yard hook bins with false floors on an AD plant with a slightly smaller Lenz unit and that takes 7-10 days depending on species. Oak and Beech take the longest. Full load of birch might only take 5 days. Get a price per day for the floor to be turned on in terms of pricing it in my opinion. RE data loggers, I've tried this. The bins basically sit at around 55-75° and once the initial surface moisture is off the logs the air is not much more than 5-10% RH Whereas in my recirculating kiln once the RH reaches 10% the logs are sub 20% moisture but it'll have worked its way down steadily from as much as 80% RH to start with. Uses a lot less energy but if like us you can use waste heat at an AD plant well then it's better pushed through logs first than out of a big heat sink to cool the turbines.

Nothing worse than a spurious google page review or low star rating from someone that either hasn't verifiably purchased anything from your business or doesn't even exist. Our owner occupied only caravan site, years back, received our very first review, a 1 star review, from a bloke who we'd turned away at the gate because we didn't offer day tickets on the fishing lakes and was pissed off about it! All you can do is reply but its very unfair. Our firewood page received our first 4 star (no text) review from a name that hasn't purchased firewood from us. All our other reviews are genuine glowing 5 star reviews. Drives me mad.

This is all well and good in theory but logs are rarely that shape and you just end up with more slithers. Use it on over 12" and you'll be fine anything less and you're making kindling, especially if your machine doesn't allow enough vertical movement, one thing the titan is certainly not short of is plenty of height adjustment of the wedge. I bought a bulk load of logs in due to huge demand and they were all split with a tajfun 480 12 way. It was absolutely full of tiny bits. Way way way too many to sell as it was without picking out the decent bits first. 3x3" squares in the centre is about what ours is, they're a perfect logs and the rest right up about 17" are still a good size.

Yeah I know what you mean for sure. They do definitely get big over 10-11" and the logs aren't perfectly round before hand. The square centre is good for the 11-13" logs as you can raise it up so that you're basically getting a 10 way split by slicing the bark off the top of the log and missing the top 2 portions. The centre square pieces are an absolutely ideal size for your first logs on the fire particularly if you light using the top down method and they dry faster and better by comparison to everything with bark on in my experience.

Strongly advise you just buy the one they sell. Square centre on our Titan 40/20 is better than the octagonal centre we used to have on our Tajfun 400 too. Don't expect to use it on anything smaller than 12" timber without making loads of small pieces. Its great to have in the mix but you'll still want the bigger chunks off your other wedges where possible.

First one is WRC as above the rest is ash.

In that case I'd probably fell it, and stack in piles full length til it dried and then branch log it.

How big is 'not huge'? We had 10 acres of it. Tried doing some by hand and chipping and it took an all day to clear about a 50m strip. Ended up getting a forage harvester in with special willow head. Took 6 hours. Its utterly worthless as Firewood too. Where are you?

No, not including that. I'd definitely consider contractors if I couldn't keep up with output ourselves or wanted to do double the amount earlier in the summer perhaps. We used contractors till it got the point we were selling over 100t a year.

Unless the contractor can do every part of the job for £10per m3 I'd rather do it myself. And I wouldn't go out for that as processor and man unless it was guaranteed 10-16" timber.

By no means expert on this but looked at putting a head on our tb175 and the answer was pretty much no chance for a roller head but a stroke head would be fine. Steel tracks also a necessity, rubbers are hopeless once you get greasy branches/roots underfoot. With regards to a 5t machine, if you can get one of those in there you'll not exactly struggle with a 7-8t. Especially zero tail. And a bigger machine will be far more capable and better balanced.

We're up in the North East. 25mins from Scotch corner. £1000 plus vat takes it. Its got a hopper for bulk feeding and raised higher to accommodate bags underneath for collecting all the crap. Could be taken off the extra frame and hopper removed for cleaning after a processor but it's the same price regardless. 240v 13amp power supply.

That's what the trommel cleans out. Roller cleaning pile tomorrow.

People aren't that loyal. They'd go elsewhere before they paid extra. Better to do it for everyone and put the price up across the board to make it more worthwhile doing it economically.

There are always going to be small slithers once you split logs, and once they're dry, bark, to a greater or lesser degree depending on species. You either need to tell your customers that are awkward that it's what they get and you'd charge more to hand load/sort it out or get sone sort of trommel or roller cleaner and do it for everyone. We do the latter. For the last 2 years we've used an old trommel with is now available for sale. We've bulk loaded using a 360 digger into a hopper at the top but it works far far better off the end of a processor conveyor as the feed rate is more constant so you never get a blockage. We've now replaced with an EHS 9-60 roller cleaner which doesn't do anywhere near as good a job of knocking the crap off or taking sub 40mm slithers out but it's got a far higher work rate, which was our principle reason for change. It is also much smaller. Will try put pictures of both up tomorrow evening and what they clean out.