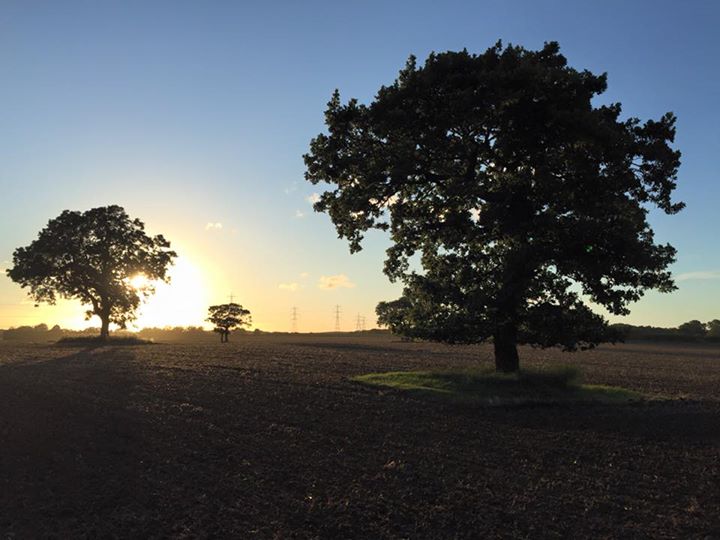 Content Count

628

Joined

Last visited
Recent Profile Visitors
The recent visitors block is disabled and is not being shown to other users.
Love mine. Utterly reliable and built like a tank. Weighs about as much as one too though. Nearly done a 1000t since it arrived last October. Only changed the blade twice since. Which reminds me I need to collect the spare from the sharpeners on Monday.

Needs to be double that for it to be worth it to be worth the faff of making them!

@Gray gitHeres your time to shine with your fancy trailer

Your grab definitely won't have the torque for that, either that or you'll wreck it!! If you're doing it for oversize logs, it's certainly worth considering how awkward your customers are because it can make some messy looking logs in the end. Much tidier presentation if you ring them and split with a vertical splitter or something like the fuelwood splitta 400

There is a bloke at Nottingham with a Posch Autologger 420. That'll take 450mm rounds then cut the bigger ones in half. I knows it's a 3 phase machine but not sure if it's got the PTO option too. Will pm his number across.

Kindling bars (5-9" and as few knots as possible) are worth more than chip if you are willing to grade out to a spec. That's essentially the same as palletwood too I believe which again is better than just biomass prices

Most people who have log boilers are only BSL registered so they can self supply and they're usually big enough for it to be worth doing so. It's not a complicated process to get registered if you use enough to warrant it. Its completely unnecessary for domestic log supply so it depends on your area if there are some boilers that are running on logs. I can only think of one locally that isn't at a log producers yard already. If you can find a local reliable log supplier try asking if they'd be willing to register in return for continuing custom.

Only paid a few bob more than chipwood for it. Was only smallish thinnings. 80% of 150t was sub 10" Down to 25% in 10 months in the stack and makes beautiful firewood. Bark blocks the sawdust sucker inlet up something chronic though [emoji1787]

We just use 12" diameter larch or any other bigger chipwood for bearers rather than hardwood ending up on the bottom. It's usually all processed within a few months of delivery anyway though so never had an issue.

It's like any decay, the lighter and less dense it makes the wood the less energy it gives out when burnt. The vast majority if caught early enough still burns absolutely fine as long as it's dry. Essentially as others have said its purely down to how badly effected by ADB the tree is. We're felling lots of Ash with it and the extent to which each tree is infected is massively different. They've pretty much all shown signs of it but some it's just the tips going brittle and the main stem shows no signs, but others where it's badly infected are like balsa wood in the centre. Customers do nothing but whinge all the time so what's new there? [emoji2369]

You say that like it's a good thing! I wouldn't complain if you send me all the good stuff too. I'm not fussy [emoji1787]

I hope some of it is coming my way too ya bugger [emoji1787]??

Hardwood is like rocking horse **** in the North at the moment as such I wouldn't blame anyone for selling at £90a cube + delivery. Its been a manic season and anyone would be daft to not get as close to retail as possible given the level of demand. I've been quoted upwards of £85 a ton plenty of times this season for fresh felled. Have you tried Vicarys over in East Yorkshire?

Just tip as much on the floor as you can loose, as deep as you can and once the top logs are dry the rest is. You don't want to be doing it in IBCs. You can dry logs on a floor kicking out that heat in 7 days. Some floors more designed towards drying chip at lower temperatures can take 3 weeks or more. The one I've used that dried them in 7 days was with a 1000kw chip boiler powering a Lauber Lenz 650 unit. Serious heat energy and fan power. Those logs were sopping wet Ash and they were as dry as can be after 7 days. We use 40yard hook bins with false floors on an AD plant with a slightly smaller Lenz unit and that takes 7-10 days depending on species. Oak and Beech take the longest. Full load of birch might only take 5 days. Get a price per day for the floor to be turned on in terms of pricing it in my opinion. RE data loggers, I've tried this. The bins basically sit at around 55-75° and once the initial surface moisture is off the logs the air is not much more than 5-10% RH Whereas in my recirculating kiln once the RH reaches 10% the logs are sub 20% moisture but it'll have worked its way down steadily from as much as 80% RH to start with. Uses a lot less energy but if like us you can use waste heat at an AD plant well then it's better pushed through logs first than out of a big heat sink to cool the turbines.

Nothing worse than a spurious google page review or low star rating from someone that either hasn't verifiably purchased anything from your business or doesn't even exist. Our owner occupied only caravan site, years back, received our very first review, a 1 star review, from a bloke who we'd turned away at the gate because we didn't offer day tickets on the fishing lakes and was pissed off about it! All you can do is reply but its very unfair. Our firewood page received our first 4 star (no text) review from a name that hasn't purchased firewood from us. All our other reviews are genuine glowing 5 star reviews. Drives me mad.